Rent A Green Box
Our Story
[ our mission ]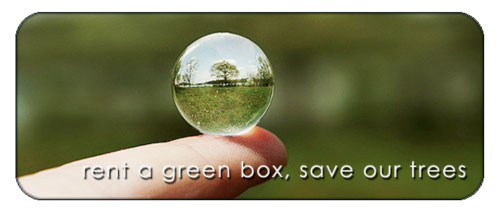 Rent-A-Green Box's mission is to change the way American packs and moves without trashing our planet!
[ who ]
Rent-A-Green Box was founded by Spencer Brown our founder and chief tree hugger in Huntington Beach, California in 2005. Rent-A-Green Box is America's first, comprehensive, Zero-Waste pack and move solution made from a variety of post consumer, industrial and recycled trash. We created the Zero-Waste Moving Box Rental industry, built and lead it.
We provide relocating consumers, small business and corporations with an authentic and genuine Earth-friendly packing and moving alternative that's cheaper, faster and easier than using a new or used cardboard box to pack and move their property.
[ what ]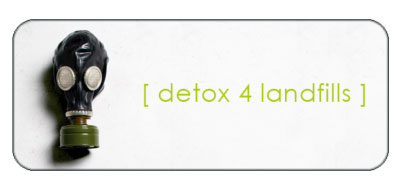 We convert massive amounts of post consumer and industrial trash to make really cool Earth-friendly packing and moving products that replace traditional and expensive supplies like new and used cardboard boxes, bubble wrap, Styrofoam packing peanuts and messy packing tape. The old ways of packing and moving with limited lifespan and single use disposable packing materials is bad for our ecology, environment and economy.

Our world famous and award winning product is called The Recopack which stands for [Recycled Ecological Packing Solution]. We rent Recopacks in 3 consumer friendly sizes to residents, small business and corporations for 2 week blocks and discount for extra weeks. After each use, Recopacks are inspected, de-labeled, cleaned and then hand sanitized.
Recopacks are crush and tear proof, water and dust resistant, delivered pre-assembled requiring no tape, can be secured with recycled Reco-Zipties preventing tampering and theft, have comfortable handles that allow the end user to stack, pack and move with ease.
Rent-A-Green Box and our entire family of innovative and unique green packing solutions will cut your residential, small business and commercial moving costs by up to 50% and you'll save a lot of time, effort and Earth by moving green.
[ when ]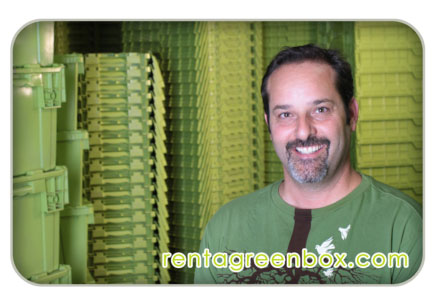 In 2005, Spencer Brown our Founder and Chief Tree Hugger of Rent-A-Green Box came up with the simple and ingenious idea to re-invent the disposable cardboard moving box using recycled plastic trash. His brain child was to make a reusable, rentable, durable moving box called the Recopack which gave birth to the entire Zero-Waste Moving industry. Spencer knew that using recycled plastic to make a better greener box was the right thing to do and this was 5 years before green became the most promising industry in America.
Over the course of the next five years, Brown determine by his environmental beliefs blazed a trail in the recycling/upcycling industry crafting over 11 original Earth-friendly, first to market products made from post consumer and industrial trash.
In 2010, Rent-A-Green Box became the most award winning small green company in America, with over 72 industry accolades and awards. In mid 2013, Rent A Green Box will start to offer Authorized Dealerships in select markets upon approval of both State and Federal requirements,disclosure documets and overall operational guidelines.
[ where ]
We're currently servicing every city in Orange and Los Angeles County.
[ how ]

Our system is remarkably simple. After determining how many Recopacks you'll need for your upcoming move with our online Box Guru or by speaking with one of our Eco-agents; we'll reserve your Recopacks and packing kit, take payment and then e-mail your order confirmation. Please double check the date and your 2 hour delivery time window. We'll always call you a few days before your delivery date, as well as a few times on the day of your delivery to confirm our exact arrival time.
When we arrive, we'll check out your place to make sure that you enough Recopacks and the right sizes for your specific move. If you need extra Recopack and packing materials, don't worry, we always carry extra on our Delivery Trucks. After we deliver you order, our eco-agent will give you a demonstration on how to best pack, stack and move our Recopacks. After you move to your new place, when you're all unpacked and restacked, just call us and we'll come and pick them up from your garage. It's just that simple... it's moving made simple.
When you compare it to packing and moving the old fashioned way- with cardboard, here's what you're eliminating from your upcoming move. No more confusion about how many boxes that you'll actually need to pack and move efficiently. No more building boxes early in the morning until late into the night. No more fussing with that messy tape, no more broken or crushed property during transport and no more breaking down boxes to throw them away. And the best part is that you'll be saving time, money and resources by moving green!
[ our green manifesto ]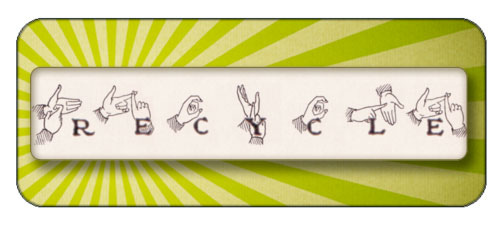 Why are we cutting down our trees to make a cardboard box to pack and move with it once maybe twice, just to throw it away in a landfill, when we can use our trash as a new resource to change the way we pack and move in America?
In a world that has twice as many people, living twice as long, using tremendous amounts of energy, we really can't afford to waste our limited natural resources on disposable products. We're part of the evolution/revolution going from disposability to sustainability that's rooted in Rent-A-Green Box's sensibility.
When you pack and move with a new or used cardboard boxes it's a triple negative. It's bad for the ecology since we have to cut down a tree to make a cardboard box. It's bad for the environment because when you recycle a cardboard box, about 40% is used to make another box and the 60% non usable sludge is either burned releasing C02 emissions and soot into our atmosphere or it's dumped into a landfill. And it's bad for our economy as we spend a lot of time, energy, fuel and resources to recycle this material.
The real problem is that when the cost of gasoline costs more than $3.00 a gallon, it's just not cost effective to recycle used cardboard boxes, so they end up in a landfill. Industry then focuses on cutting down new trees, to make more boxes, that again will end up in a landfill.
When you Rent-A-Green box, we stop this vicious cycle of ecological and environmental destruction. We detox our landfills by using trash to re-invent the way we pack and move in America. We've reinvented the cardboard moving box made from recycled plastics that would otherwise be exported to China or become toxic waste in our landfills.
By using massive amounts of trash as a new untapped resource, we're making an immediate and positive ecological impact since we don't have to cut down a tree to make a disposable box. Our environment benefits by removing trash from landfills to make a better moving box called the Recopack that's rentable and reusable for up to 400 round trip uses and when it wears out, we just grind it up to make another Recopack.
It's also great for our economy, because we're using our trash problem to create a sustainable and effective solution to get America back to work. We create lots of Green Jobs in America that are local, sustainable and that create prosperity in their respected communities. And we're in business to make it cheaper, faster and easier to move the right way, without trashing our planet!
Give us a shot on your next move and let your friends and family know that there is a better solution than using new or used cardboard boxes.
Sincerely Green,
Spencer Brown
Founder and Chief Tree Hugger